New at the Naturalist Center: Liberty and Commerce
March 31, 2011
We have some great new arrivals this week at the Naturalist Center! Among our federation of new DVDs and books are these two treatises: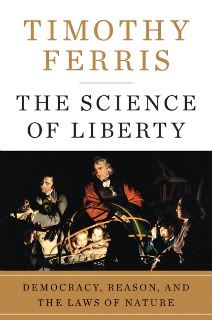 The Science of Liberty: Democracy, Reason, and the Laws of Nature / Timothy Ferris. New York: Harper, c2010. 368 pages
Naturalist Center Q175.5 .F477 2010
Ferris, who is both a professor emeritus at UC Berkeley and a former editor of Rolling Stone, connects the rise of democracy with the rise of scientific thought. The Science of Liberty is engaging and clearly written. Read it now, and then come see Ferris on May 3rd as part of our lecture series at the Herbst Theatre.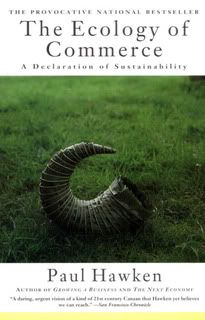 The Ecology of Commerce: A Declaration of Sustainability / Paul Hawken. New York, NY: HarperBusiness, c1993. 250 pages
Naturalist Center HD60 .H393 1993
Although The Ecology of Commerce is not newly published, we've got a brand new copy ready for check out. Hawken founded the country's first natural foods company, Erewhon, in 1966. In this book, he examines how we can recycle our consumption-driven economic system into a more sustainable enterprise.


Check out these and other great new titles next time you stop by and see us!

At the Naturalist Center, Academy Members and California teachers can check out five books for three weeks and two DVDs or other media for one week, with one renewal possible.